The NEXCOM Entrprise offers a wide variety of career options – from seasonal to full-time, hourly to management. Explore the opportunities available in all sectors of our business.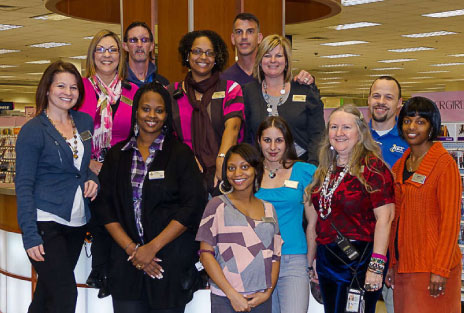 ---
Our NEX stores offer outstanding opportunities to provide exceptional service to our customers. In the fashion side of our business, you can assist customers in men's, women's and children clothing, provide advice in jewelry or help with accessories or cosmetics. In our hard goods departments, you can assist customers in housewares, appliance, sporting goods, nursery/garden, and electronics, We also offer the opportunity to help fit Sailors with their Navy uniforms. We offer opportunities in larger stores, furniture stores and smaller Mini-Marts, service stations and Fleet stores. Regardless of location, our goal is to provide PREMIER customer service to each and every customer.
EXAMPLE ROLES:
Sales associates
Cashier
Warehouse/Receiving
Stocking
Maintenance/Janitorial
Management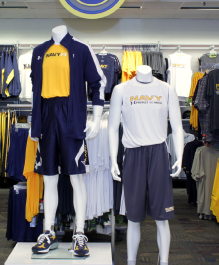 ---
SERVICES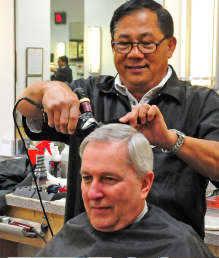 Our NEX operations provide a broad range of services to meet our customers' needs. These services will vary by location, but are designed to offer one-stop shopping. Our goal is to help our Sailors and their families meet all of their personal needs under one roof or on base.
With barber shops, optical departments, tailor shops, laundry facilities, photo studios and much more, you can find a specialized career opportunity in your particular interest. We even offer auto services through our Autoport facilities for auto mechanic careers. Check out the unique opportunities at the NEX near you.
EXAMPLE ROLES:
Barber
Hairstylist
Florist
Optician
Tailor
Seamstress/Embroiderer
Food Service
Dry Cleaner
Photographer
Auto Mechanic
Car Rental
Management
---
NAVY LODGE/HOSPITALITY
The Navy Lodge offers our guests the opportunity to feel at home while traveling. Our housekeeping team ensures the cleanliness of our Navy Lodge from the guest rooms to the public spaces. Our guest service agents provide the first impression at the front desk while our maintenance staff makes sure everything works the first time for our guests. These positions require a smile, a concern for others, a sense of urgency and the ability to be on your feet at a moments notice.
EXAMPLE ROLES:
Housekeeping
Guest Service Agents
Maintenance
Management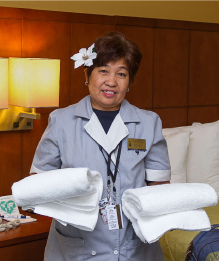 ---
CORPORATE
Our headquarters location supports operations around the world. While most of our positions are located in Virginia Beach, Va., we also have opportunities in regional offices globally. All members of our headquarters staff are focused on providing exceptional service to every associate in each of our business lines.
EXAMPLE ROLES:
Finance/Accounting
Human Resources
Information Technology
Facilities/Logistics
Loss Prevention
Merchandising
Marketing
Operations
Contracts
E-Commerce
---
DISTRIBUTION
Our Distribution Centers coordinate the receiving, warehousing and shipping of our products to all of our retail locations around the world. These physically demanding jobs require a sense of urgency while making sure we get the right merchandise to the right locations at the right time. Our distribution team is focused on speed of service, inventory accuracy and customer satisfaction.
EXAMPLE ROLES:
Warehouse Worker
Supply Clerk
Fork-lift Operator
Shipment Clerk
Motor Vehicle Operator
Management