Work for Us in San Diego, CA!
Navy Base San Diego is the principle homeport of the Pacific Fleet. Naval Base San Diego is home to over 180 individual commands, each having specific and specialized fleet support purposes. The base itself is comprised of over 2,000 land acres and 326 acres of water. Naval Base San Diego also includes outlying entities like Commander, and Navy Region Southwest headquarters located downtown San Diego and the Naval Medical Center in Balboa Park.
Our San Diego location offers an incredible experience for our shoppers. The San Diego Complex consists of 2 major facilities known as San Diego Main and San Diego Home Store. Combined, the two locations offer nearly a quarter of a million square feet of retail space! These stores feature Electronics, Major Appliances, Consumables, Wine/Spirits, Men's, Ladies, Children's, Shoes, Cosmetics, Handbags, Fine Jewelry/Watches, a Food Court and much more.
As part of our NEX services, we feature 5 barber shops with 21 stations, a beauty salon, an optical shop with an onsite doctor's office and lab. We provide all the uniforms for the Navy through our Fleet Store which features an Embroidery Shop and Tailoring Facility. We have a wide range of Mini-Marts from Housing Marts, Gas Stations, and Auto-ports!
Navy Lodge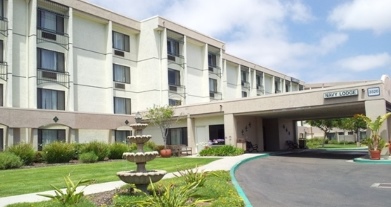 Elsewhere on base, we operate a Navy Lodge with 201 rooms for transitioning and visiting sailors, retirees and travelers. We also provide multiple food concepts throughout the base. There are dozens of different job opportunities throughout the complex.
Other Locations
In addition to our complex in San Diego, we have other Navy Exchange and Navy Lodge locations in California including: the North Island Navy Exchange and Navy Lodge in Coronado, the Pt. Loma Navy Exchange, our Distribution Center in Chino, and the Navy Exchange and Navy Lodge in Port Hueneme!