Work for Us in Norfolk, VA!
The land on which Naval Station Norfolk is located was originally the site of the 1907 Jamestown Exposition. During this exposition, high-ranking naval officers were consulted and favored the idea that this site was ideal for a naval base. A bill was passed in 1908 proposing that Congress appropriate $1 million for the purchase of the property and buildings, but it died when the Assistant Secretary of the Navy was given a choice between this property or a new coal ship. He replied that a new ship was an absolute necessity. Immediately after the United States entered World War I in April 1917, the Secretary of the Navy was persuaded to buy the property. A bill was passed for the purchase of 474 acres. It also set aside the sum of $1.6 million for development of the base, including piers, aviation facilities, storehouses, facilities for fuel, oil storage, a recruit training station, a submarine base, and recreation areas for fleet personnel. The next six months saw the establishment of the Fifth Naval Headquarters, the Naval Operating Base (NOB), Naval Training Station Naval Hospital, and Submarine Station. By Armistice Day, 1918, there were 34,000 enlisted men at the base. An airfield for seaplanes was established at the Naval Operating Base in October 1917. In August 1918 it was detached from NOB and became Naval Air Station (NAS) Hampton Roads. It was renamed NAS Norfolk in July 1921.
The Navy Exchange has recently been expanded and over the course of time our store has grown in product assortment and size as our sailor's and their family's needs increased. Currently, Naval Station Norfolk's NEX is the "Largest in the World" under one roof, which boasts the "Largest Uniform Shop" in the world as well. This is very appropriate as NSN is the "Largest Naval Installation" in the world too. This claim to fame was the result of an extensive remodel that ended on June 29th, 2011 and added 80,000 square feet of selling space. This increase resulted in the total square footage of the store climbing to 240,000. In addition to the space, NSN NEX is the first of its kind in implementing the company's branding and design. Our wide aisles, impressive decor and "World Class" customer service leaves no reason for any sailor to shop any place else. The store features Electronics, Major Appliances, Home store, Consumables, Wine/Spirits, Mens, Ladies, Childrens, Shoes, Cosmetics, Handbags, Fine Jewelry/Watches and much more.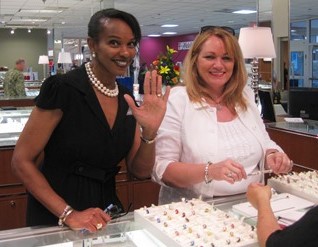 As part of our NEX services business, we have a barber shop, a beauty salon, an optical shop with an onsite doctor's office and lab, a dry cleaning service, florist shop and a personalized services shop. We provide all the uniforms for the Navy through our 2200 square foot Uniform Center showcase featuring an Embroidery Shop and Tailoring Facilities. Our stand alone gasoline operation allows our customers to fill up the cars when visiting the Navy Exchange. Customers can also make use of our car care center and our brand new car wash facility!
Norfolk Navy Lodge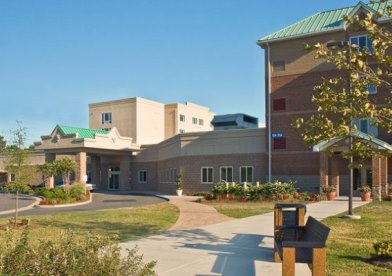 Naval station Norfolk also has a Navy Lodge with 294 rooms for transitioning and visiting sailors, retirees and travelers. The Navy Lodge is located just outside of the main gate of Naval Station Norfolk on Hampton Blvd. There are dozens of different job opportunities throughout the complex.
Other Locations
In addition to our Norfolk locations, the Tidewater region has opportunities at our Navy Exchange located just outside Naval Air Station Oceana in Virginia Beach, VA, as well as our Navy Exchange on the Joint Expeditionary Base (JEB) Little Creek-Fort Story, located in Virginia Beach, VA.
We offer outstanding career opportunities in the following positions:

Retail sales
Cashier
Warehouse/Receiving
Barbers/Hair dresser
Manicurist/Pedicurist
Janitorial/Maintenance
Housekeeping
Hotel Guest Service Agent
Optical technician
Tailoring/Seamstress
Uniform sales
Management/Administrative support
and more!