Work for Us in Jacksonville, FL!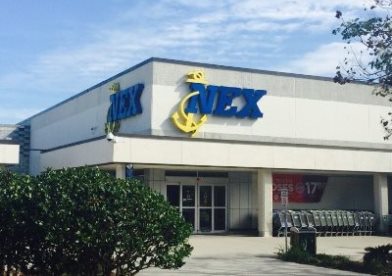 Since it's opening in 1940 Naval Air Station Jacksonville has a long and storied history in support of Naval Air Operations. From the original home of the Blue Angels to its designation as a master air and industrial base, NAS JAX vision is to be recognized by the War Fighter as the world's finest Naval Air Station. This vision is supported by 15 squadrons and 10,000 Department of Defense personnel.
Located on the banks of the St. Johns River, NAS Jacksonville is the largest Navy Base in the Southeast Region and third in the nation. The primary mission is to support U.S. and allied forces specializing in anti-submarine warfare and training of the best aviators in the world. NAS Jacksonville was selected as the 2012 Presidential Installation Excellence Award Winner.
Navy Exchange Jacksonville supports the Navy Family Quality of Life Programs by providing a full spectrum of goods and services to active and retired military members and families. The NEX features a stand-alone furniture, appliance and lawn and garden center recently opened in 2010. The main store includes retail space for the following departments: Jewelry, Electronics, Men's, Women's and Children's clothing, Shoes, Cosmetics, Handbags, Navy Pride, Luggage, Uniform Shop, Embroidery, Giftware, Sporting Goods, Toys, GNC, Linens and Beverages. Adjacent to the main store are Barber and Beauty shops, Laundry/Dry Cleaning, Optical Shop and Food Court. A full service six bay Autoport, QMart, gasoline and propane service as well as a full service Minimart make NEX Jacksonville a destination shopping experience for our patrons.
Jacksonville Navy Lodge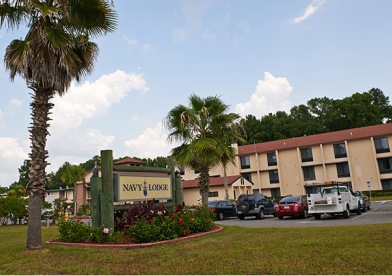 The Navy Lodge has 102 units and is undergoing a renovation which will provide guests with an area for Continental Breakfasts, family suites, a business center, and a gym.
Other Locations
Military bases within the commuting vicinity of Naval Air Station Jacksonville include Naval Station Mayport and Naval Submarine Base Kings Bay. The Southeast District is home to Naval Support Activity Charleston, Naval Support Activity Orlando, Naval Air Station Key West and Naval Station Guantanamo Bay.
The NEX has a wide variety of career positions open to qualified candidates including:
Automotive Technicians
Loss Prevention and Safety
Warehouse and Store Workers
Receptionists and Housekeepers
Barbers, Hair Stylists, Cosmetologist and Nail Technicians
Cashiers
Sales Clerks
Janitorial and Maintenance