Work for Us in Hawaii!
Pearl Harbor Naval Station and Hickam Air Force Base have grown up together around the historic port, known as Wai'momi to the native Hawaiians, on Oahu's south shore. The naval station was constructed shortly after the turn of the 20th Century as the United States began to take an active interest in Pacific affairs. Hawaii's central Pacific location made it an ideal base by which to promote America's interests in the Far East and to protect the vital shipping lanes from the Panama Canal to the U.S. west coast and beyond to the western Pacific.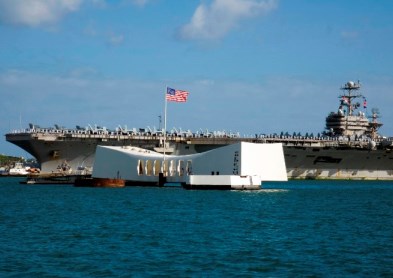 Joint Base Pearl Harbor-Hickam (JBPHH) enables maximum mission readiness of our tenant commands and activities by providing the highest quality installation services, facilities support and quality of life programs. Customer service is our core competency. Team Pearl Harbor-Hickam provides service with aloha to the Commands, Warfighters and Families of JBPHH at a level recognized as the benchmark among all military installations. Every member of Team Pearl Harbor-Hickam knows they are valued and appreciated, and they contribute to making Joint Base Pearl Harbor-Hickam the best place to work on Oahu. Individually and collectively we are good neighbors and active partners in the Oahu community, exercising uncompromising stewardship of the fiscal, environmental, cultural and historic resources under our care.
NEXCOM's Navy Exchange Pearl Harbor Mall is one of the largest retail stores in the system consisting of 256,000 square feet total building space. We aspire to be "The Best Place to Shop" and "The Best Place to work" by exceeding our customer's expectations on a daily basis. Our departments include Electronics, Health and Beauty products, Household items, Wine/Spirits, Small Appliances, Mens, Ladies, and Childrens apparel, Shoes, Cosmetics, Handbags, Fine Jewelry/Watches, Sporting Goods and more. Our Food options include 17 concepts in our Food Court in the Mall with both inside and outside seating and 44 food options across all of our locations. Located in separate locations nearby the NEX Mall are our Major Appliance Store, Outdoor Living/Pet Store, Home Gallery and 10 Mini Marts.
Within Navy Region Hawaii and located on Ford Island, we operate a Navy Lodge with 150 rooms for transitioning and visiting sailors, retirees and travelers. A Mini Mart is located directly inside the Navy Lodge which is an added convenience for our guests. Food service is provided at 27 locations throughout the outlying Pearl Harbor area. There are several different job opportunities throughout all of our locations.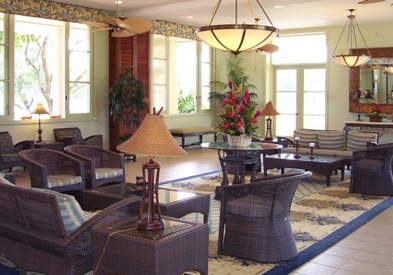 We offer outstanding career opportunities in the following positions:
Retail sales
Cashier
Warehouse/Receiving
Barbers/Hair dresser
Manicurist/Pedicurist
Janitorial/Maintenance
Housekeeping
Hotel Guest Service Agent
Optical technician
Tailoring/Seamstress
Uniform sales
Management/Administrative support
…and more!
Check us out!