Work for Us in Guam!
The Navy's history on the island of Guam has been shaped by more than three centuries under Spanish, U.S. and Japanese control. On July 21, 1944, American forces landed on the beaches of Guam to retake the island from the Japanese. Since that time the building up of military personnel has grown with more than 60% of the island as active duty military, military dependents or military support personnel.
Guam – known as "Where America Starts it's day" – is truly where NEXCOM starts the day. Guam is the home of fourteen separate Navy Exchange locations including a Distribution Center. The annual sales for the Guam locations are over $115 million. Our stores feature Electronics, Major Appliances, a Home Gallery, Consumables, Wine/Spirits, Mens, Ladies, Children's, Shores, Cosmetics, Handbags, Fine Jewelry/Watches and much more.
The NEX also provides a variety of services to meet just about any need a sailor or his family might have. We feature several barber shop/beauty salons and an optical shop. We provide all uniforms for the Navy including Embroidery and Tailoring Facilities. Stand-alone Mini-Marts feature gasoline operations and convenience items which are vital to the way of life on the island. In Personalized Services we support the rich island culture with local gifts and food items which will interest and educate non-islanders on our way of life.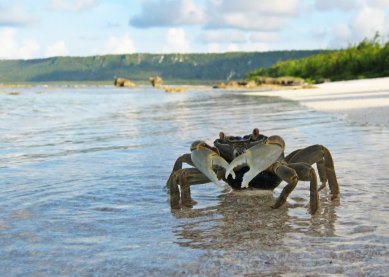 The "Big Navy Base" on Guam features everything a transitioning or visiting sailor, retiree or traveler would need. Food services are varied and many. The state of the art gym features an Olympic size swimming pool and all the workout equipment to keep you healthy.
We offer outstanding career opportunities in the following positions:
Retail sales
Cashier
Warehouse/Receiving
Barbers/Hair dresser
Manicurist/Pedicurist
Janitorial/Maintenance
Optical technician
Tailoring/Seamstress
Uniform sales
Management/Administrative support
…and more!
Check us out!