Telecommunications Program Office
The Telecommunications Program Office (TPO) serves as the Navy's program manager for all ashore and afloat personal use telecommunications. The Ashore Program provides a variety of telecommunications services on Navy installations worldwide. Beginning at Boot Camp, TPO provides telephone service to call loved ones from the Great Lakes Recruit Call Center.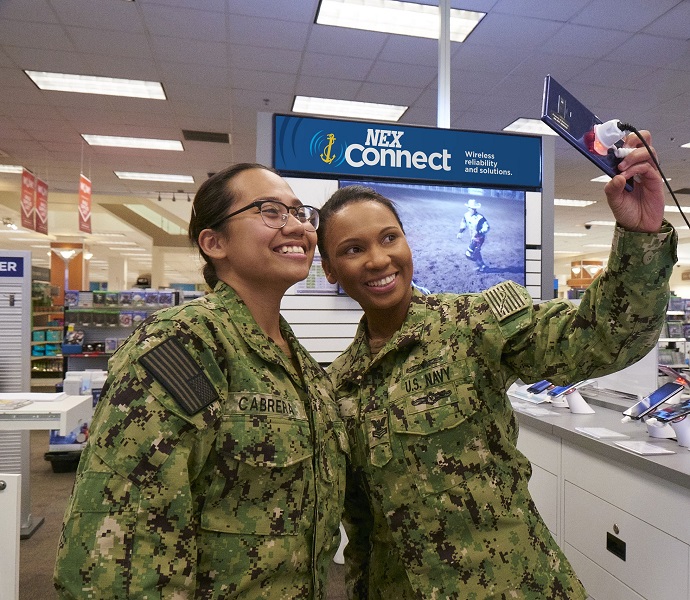 By contracting with various vendors, TPO provides Wi-Fi services for Navy Exchanges (NEX) brigs; hospitals; unaccompanied housing (UH); overseas family housing (FH); and Morale, Welfare and Recreation (MWR) facilities such as Liberty Centers, libraries, Child Development Centers (CDC), RV parks, and bowling alleys, etc. Hospitality telecommunications services, including Wi-Fi and in-room telephones are provided to Navy Lodges and Navy Gateway Inns & Suites (NGIS) worldwide.
TPO also provides mobile services in most NEX stores through a partnership with our vendors, providing high quality products and services to enhance the quality of life for our Service members and their families. We also provide IPTV in Italy and various bundled packages on Guam. TPO also brought Naval Station Guantanamo Bay, Cuba in to the 21st Century with the 2016 deployment of blazing fast internet and the build-out of a commercial, US-based cellular network.
The Afloat Personal Telecommunications Program (APTS) provides personal calling on board select U.S. Navy ships, using high quality satellite connectivity. Ship service is based on operational schedules and other considerations, per the Type Commanders.
NEXCOM TPO keeps Sailors and their families connected, 24/7/365 on safe, reliable and affordable networks.