Associate Disaster & Weather Communications
A Video Message from NEXCOM CEO
Robert J. Bianchi
Rear Adm., SC, USN (ret)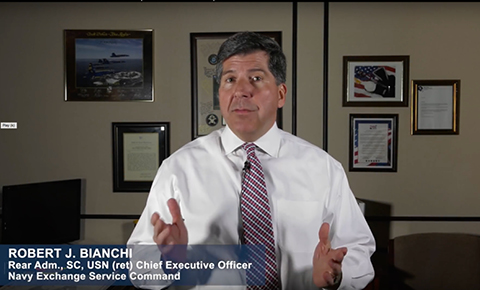 NEXCOM Headquarters Operating Status; Hampton Roads Area: NEXCOM headquarters is open for normal operation.
RETAIL STORES: Please check your local news stations or call the store to check open status (Store Finder)
Closures or delayed openings will be posted as weather situations change. Associates may also call (757) 631-4500 for a recording on the current weather situation and whatever action is being taken. Associates may also call the guard at NEXCOM Headquarters (757) 463-6200 for the current status on closures or delays. Thank you.
Essential employees are all associates considered critical to the operation of NEXCOM and so designated by Department Directors. Non-Essential are all who are not Essential.
Navy Exchange / Navy Lodge Associate Disaster Communications After a disaster (hurricane, etc.) proceed to a safe location / safe haven and contact us ASAP as follows: First call your local NEX / Navy Lodge. If you are unable to reach your local NEX / Navy Lodge, call toll-free (866) 878-1776 or email disastercontact@nexweb.org If you are unable to make contact through the above channels, then call the Navy Emergency Coordination Center at (877) 414-5358.