Sources of Help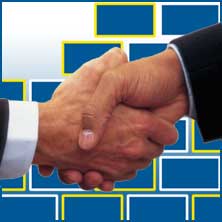 If you need help, please remember you are not alone. Many of us at one time or another have needed financial assistance. An unexpected medical bill, car repair or other unplanned expense can wreak havoc on an already tight budget. It is important not to allow your personal pride get in the way. Seek help. You will probably find that help is not only available, but also quick and easy. Here are some resources:
If you are active duty, your Command Financial Specialist can provide guidance on resources available to you.

Your local Fleet & Family Support Center can help you learn to spend money wisely with their FREE financial classes and FREE one on one financial counseling. This advice is confidential.

The Navy-Marine Corps Relief Society may be able to assist by providing interest-free loans or grants to help with emergency needs such as: Food, Rent, Emergency Transportation, Child Care Expenses, Medical/Dental bills and other unforeseen family emergencies. Contact your local NMCS location to schedule an appointment.

Your local Legal Assistance Office can provide additional guidance concerning credit and consumer law issues and predatory lending. You can locate the nearest Legal Assistance Office at http://legalassistance.law.af.mil/content/locator.php.

Your personal bank or credit union may be able to help you with financial counseling and low interest loans.

If you're having trouble making your Military Star Card payment please call toll free, 1-877-891-7827. Exchange Credit Central will work with you to set up a reduced payment plan which will get you back on track.