Credit Card Tips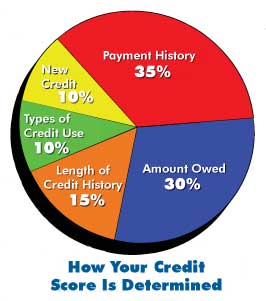 Credit cards are convenient and easy to use, but they can become trouble if you do not use them wisely. Before you know it, you may find your finances getting out of hand and your family drowning in debt. Here are some tips to help you from getting into financial trouble:
Pay off your credit card balance every month. Not only is it a smart thing to do, it may reduce stress and, at the same time, help strengthen your credit score. Plus, it will help you obtain lower interest rates for future major purchases.

Never loan your credit card to someone else.

Don't use other credit cards to pay off another credit card bill.

Make sure your credit card balance is never more than you can pay back at any time if you need to.

Always save your credit card receipts and compare with your monthly statement. If something does not look right, contact your credit card issuer.

Make sure to pay your credit card bill by the due date. By paying your bill on time you avoid late fees and, again, strengthen your credit score.