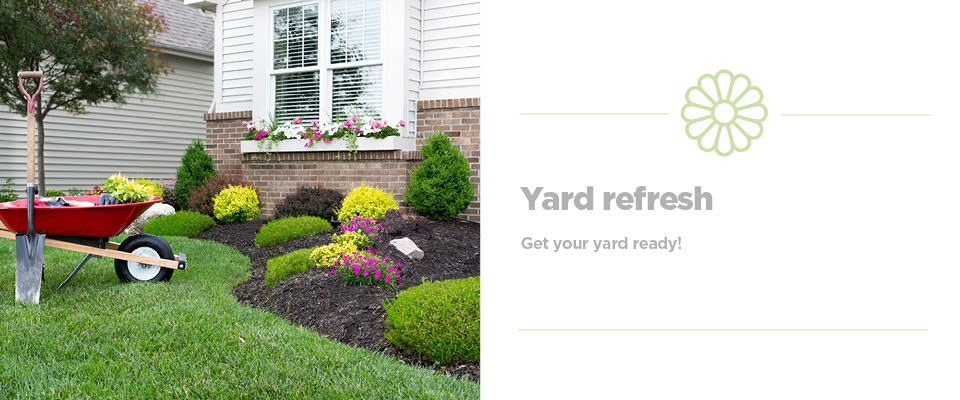 Yard Refresh Checklist
Mow and trim lawn
Fertilize and protect lawn from weeds
Repair any bare spots in the lawn by over seeding
Refresh mulch in flower beds
Plant colorful Spring annuals and Summer blooming perennials
Landscaping with Potted Plants
Whether it's a small patio or a sprawling backyard oasis, potted plants can add pizazz to any landscape! They can create a symmetrical look or draw the eyes in and frame a focal point. Here are a few tips for landscaping with potted plants:
Plant with purpose
To avoid a potted plant looking out of place, plan your potted plant arrangement with a purpose in mind:
Arrange on stairs
Create a border
Frame an entry way
Make a scenic walkway or path
Feed your plants
Did you know most potting soils don't contain the necessary nutrients to encourage growth? Products like Miracle-Gro Potting Mix contain plant fertilizer, feed for 6 months, 'grows plants twice as big!® (vs unfed plants)', and can be used indoors or outdoors!
Ensure proper draining
All pots are not created equally. Improper drainage or overly moist soil can cause the roots to die. For pots that don't come with a drain hole you can create one by drilling, punching or carving bigger holes. Did you know a drainage hole should be ½ inch in diameter for small or medium-sized pots?