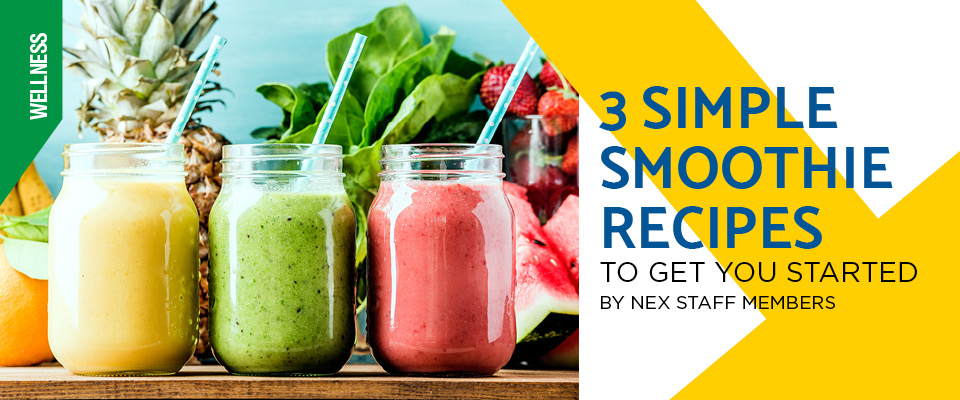 If you're looking for a tasty way to improve your diet, smoothies are an excellent source of nutrition with limitless options for flavor and health benefits.
Making your own smoothies will ensure you're getting the nutrition and taste you're after, without the mountain of sugar that can come in some of the store-bought varieties - some carry as many as 1100 calories!
Here are a few smoothie do's to get you going on your quest!
Smooth Moves
- Get a decent blender. You don't need a super expensive blender to make great smoothies, but we do recommend one with at least 800W power. We carry a number of different options, from small, single-serve blenders to rugged, industrial strength machines. Just be sure you get something with enough power to crush ice and frozen foods.
- Speaking of frozen foods...go ahead and cut up some bananas, stick them on a baking sheet, and throw them in your freezer. Once frozen, move them to a freezer bag and you've got a super cheap and easy ingredient ready for a number of different smoothie options.
- Be creative! Once you make a few smoothies following a recipe, you can start experimenting with your own recipes.
- Rinse out your blender parts right after you make your smoothie. If you're an "I'll do those dishes later" kind of person, this may be hard, but you'll save yourself some elbow grease if you just spray out your blender container and blades right away.
3 Simple Recipes to Get you Started